Parables: The Mysteries of God's Kingdom Revealed Through the Stories Jesus Told
Spiral-Bound |
John F. MacArthur
Rebinding by Spiralverse™
★★★★☆+ from 1,001 to 10,000 ratings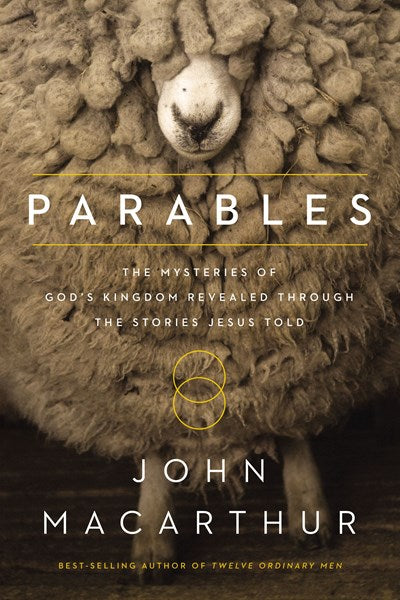 Pastor-teacher John MacArthur helps readers understand Jesus' parables and how they relate to the whole of His message---now in paperback.
Have you ever wondered why Jesus often spoke in parables? Are you curious about what lessons we can learn from these parables today? Pastor and bestselling author John MacArthur breaks down the parables and teaches us how we can apply these deceptively simple stories to modern Christianity.
Jesus was a master storyteller, and the parables he often told were no exception. Beneath these unassuming stories were deeply profound spiritual lessons that were designed to reach all who heard them--from the faithful to the faithless--and they're still relevant today.
In Parables, MacArthur argues that these short, memorable stories represented more than just symbolism or a clever teaching style--they were carefully crafted tales that made the mysteries of the Gospel more accessible to everyday believers.
Parables will help you see Jesus' teachings in a brand new light, addressing some of the most common questions on the topic, including:
When did Jesus start teaching in parables?
What makes parables so accessible?
How can we interpret these stories?
What common threads link each of the parables together?
What do parables teach us about the kingdom of God?
MacArthur has spent a lifetime sharing the Word of God in clear and comprehensible terms with believers of all walks of life. Let him be your guide as he sheds light on the essential lessons contained in the most infamous and influential short stories the world has ever known.
Widely known for his thorough, candid approach to teaching God's Word, John MacArthur is a popular author and conference speaker. He has served as pastor-teacher of Grace Community Church in Sun Valley, California, since 1969. John and his wife, Patricia, have four married children and fifteen grandchildren. John's pulpit ministry has been extended around the globe through his media ministry, Grace to You, and its satellite offices in seven countries. In addition to producing daily radio programs for nearly two thousand English and Spanish radio outlets worldwide, Grace to You distributes books, software, and digital recordings by John MacArthur. John is chancellor of The Master's University and Seminary and has written hundreds of books and study guides, each one biblical and practical. Bestselling titles include The Gospel According to Jesus, Twelve Ordinary Men, Twelve Extraordinary Women, Slave, and The MacArthur Study Bible, a 1998 ECPA Gold Medallion recipient.