Protein Power: The High-Protein/Low-Carbohydrate Way to Lose Weight, Feel Fit, and Boost Your Health--in Just Weeks!
Spiral-Bound | June 1, 1999
Michael R. Eades, Mary Dan Eades
Rebinding by Spiralverse™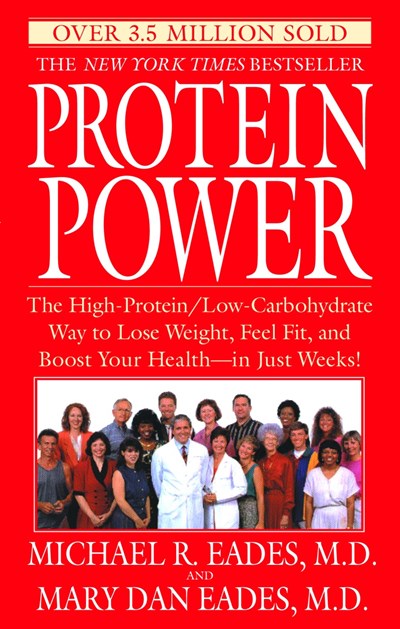 Join the thousands who have experienced dramatic weight loss, lowered cholesterol, and improvement or reversal of the damages of heart disease, adult-onset diabetes, and other major diseases by following this medically proven program.

Protein Power will teach you how to use food as a tool for

• Dramatic and permanent weight loss
• Resetting your metabolism and boosting your energy levels
• Lowering your "bad" cholesterol levels while elevating the "good"
• Protecting yourself from "The Deadly Diseases of Civilization" (including high blood pressure and heart disease)

And best of all, Protein Power encourages you to

• Eat the foods you love, including meats (even steaks, bacon, and burgers), cheeses, and eggs
• Rethink the current wisdom on fat intake (science has shown that fat does not make you fat!)
• Stop shocking your body with breads, pastas, and other fat-inducing carbohydrates

So prepare yourself for the most dramatic life-enhancing diet program available!
"The nutritional primer of the nineties."
--Barry Sears, author of The Zone
Michael R. Eades, M.D., author of Thin So Fast, and Mary Dan Eades, M.D., author of The Doctor's Complete Guide to Vitamins and Minerals, live in Little Rock, Arkansas, where they practice bariatric (weight loss) and general family medicine. They are the founders of Medi-Stat Medical Centers.