Tasty Every Day: All of the Flavor, None of the Fuss
Spiral-Bound | November 12, 2019
Tasty
Rebinding by Spiralverse™
★★★☆☆+ from 101 to 500 ratings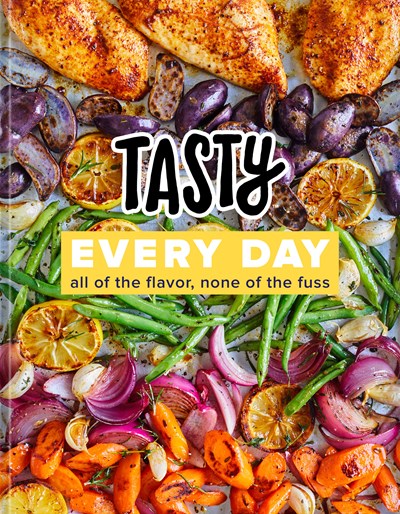 Buzzfeed's wildly popular cooking vertical, Tasty, is known for their inventive yet easy-to-follow recipes. In this fourth official cookbook, they compile 75 options that are designed to be quick, easy, and perfect for everyday meals.
With so many home cooks looking for fast meal solutions, "every day" is a hot-button topic at the dinner table. Who capitalizes on food trends better than media giant Tasty? Readers love Tasty not only for their brilliant, simple recipes, but also for their innovation and creativity where the internet is already over saturated by fast trends featuring pressure cooker, one-pot, and no-cook options. Tasty incorporates those touchstones and more into delicious recipes that range from take-it-with-you sandwiches to one-pot wonders (including Instant Pot favorites) to masterpieces you can get on the table lickety-split. About half of the recipes will be fan favorites and star performers and the others will be new and exclusive.
Tasty is the world's largest social food network, reaching more than 500 million people around the globe with its signature fun, easy, and delicious video recipes. The brand is focused on making cooking practical and accessible for beginner cooks and expert chefs alike. Launched in 2015, Tasty has attracted more than 65 billion video views and is the biggest franchise on Facebook, reaching 1 in 4 users every month. It has studios in Los Angeles, New York, London, Paris, Berlin, Mexico City, and Sao Paulo, and a full product line including cookbooks, a smart appliance, and a mobile app.