The Devil's Posse
Spiral-Bound | March 29, 2022
Charles G. West
Rebinding by Spiralverse™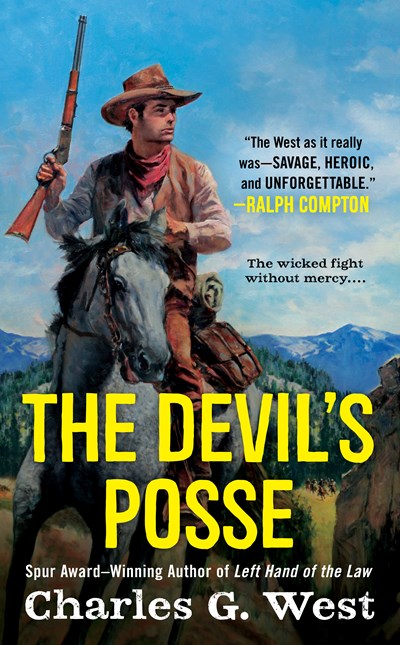 IDLE HANDS

Always dependable, brothers Logan and Billy Cross have worked the same cattle drive since they were teenagers. Now that they're men, their boss is retiring, and they're out of a job. He sends them to Fort Pierre in the Dakota Territory, recommending they join up with a horse drive to Sturgis.

But the Crosses' journey takes a dark turn when they enter a saloon to meet their prospective boss. After Billy foolishly smiles at someone else's woman, he draws the ire of Quincy Morgan and his gang of outlaws. Soon the brothers will learn a valuable lesson—one that will be paid for in blood....
Praise for the Novels of Charles G. West

"Rarely has an author painted the great American West in strokes so bold, vivid, and true."—Ralph Compton
Charles G. West is the author of numerous books, including Trial at Fort Keogh, Wrath of the Savage, and Crow Creek Crossing. He lives in Ocala, Florida. His fascination with and respect for the pioneers who braved the wild frontier of the great American West inspire him to devote his full time to writing historical novels.