Waiting for the Moon: A Novel
Spiral-Bound | September 27, 1995
Kristin Hannah
Rebinding by Spiralverse™
★★★☆☆+ from 1,001 to 10,000 ratings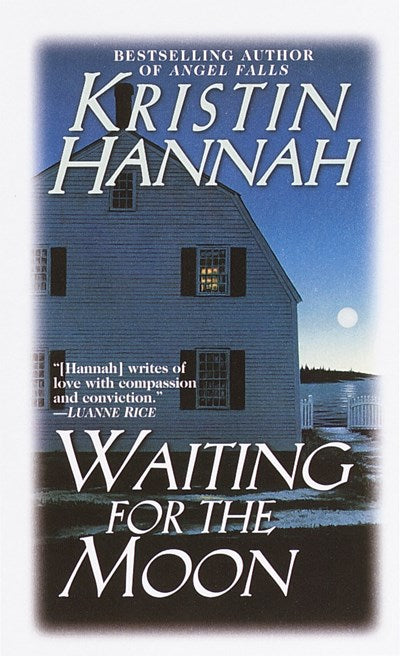 "Kristin Hannah is a superb storyteller."
--Kathe Robin
Romantic Times
Award-winning author Kristin Hannah creates her most spellbinding and compelling novel yet...a passionate tale of obsession, redemption, and the magic of true love.
WAITING FOR THE MOON
She doesn't remember who she is or how she came to the mansion on the isolated Maine coast. Lost in a strange world filled with even stranger faces, Selena finds comfort in a man whose eyes reflect her own aloneness.
He is Ian Carrick, a brilliant physician turned recluse, hiding from life in the anonymity of this small sanctuary, haunted by a telepathic gift that has destroyed his desire to heal.
Selena comes to him, the only person he's ever met who is immune to his psychic powers. A mesmerizing innocent, she turns his life upside down, bringing light into the darkness and laughter into the silence. For her, he begins to believe in life again, to believe in himself. And then a mysterious figure from the past arrives, threatening to destroy their glorious love and the fantasy world they have created together....
Kristin Hannah's books have received numerous awards, including being named among the best books of the year by both Publishers Weekly and Library Journal. She lives in a small town in Washington state with her husband and son.