The Judge's List: A Novel
Spiral-Bound | October 19, 2021
John Grisham
Rebinding by Spiralverse™
★★★★☆+ from 50,001 + ratings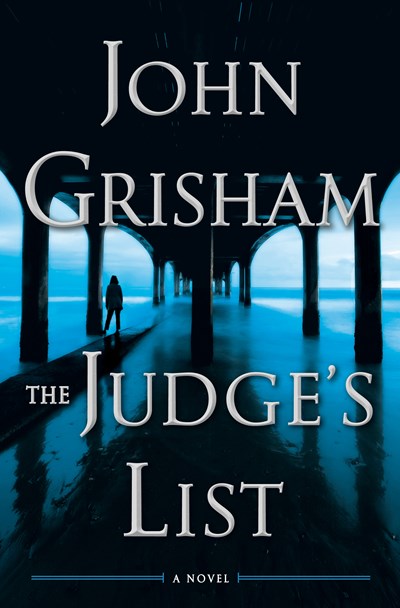 #1 NEW YORK TIMES BESTSELLER • Investigator Lacy Stoltz follows the trail of a serial killer, and closes in on a shocking suspect—a sitting judge—in "one of the best crime reads of the year.... Bristling with high-tech detail and shivering with suspense.... Worth staying up all night to finish" (Wall Street Journal).

In The Whistler, Lacy Stoltz investigated a corrupt judge who was taking millions in bribes from a crime syndicate. She put the criminals away, but only after being attacked and nearly killed. Three years later, and approaching forty, she is tired of her work for the Florida Board on Judicial Conduct and ready for a change.

Then she meets a mysterious woman who is so frightened she uses a number of aliases. Jeri Crosby's father was murdered twenty years earlier in a case that remains unsolved and that has grown stone cold. But Jeri has a suspect whom she has become obsessed with and has stalked for two decades. Along the way, she has discovered other victims.

Suspicions are easy enough, but proof seems impossible. The man is brilliant, patient, and always one step ahead of law enforcement. He is the most cunning of all serial killers. He knows forensics, police procedure, and most important: he knows the law.

He is a judge, in Florida—under Lacy's jurisdiction.

He has a list, with the names of his victims and targets, all unsuspecting people unlucky enough to have crossed his path and wronged him in some way. How can Lacy pursue him, without becoming the next name on his list?

The Judge's List is by any measure John Grisham's most surprising, chilling novel yet.

Don't miss John Grisham's new book, THE EXCHANGE: AFTER THE FIRM, coming soon!

One of The Wall Street Journal's Best Mysteries of the Year
John Grisham is the author of forty-seven consecutive #1 bestsellers, which have been translated into nearly fifty languages. His recent books include The Judge's List, Sooley, and his third Jake Brigance novel, A Time for Mercy, which is being developed by HBO as a limited series.

Grisham is a two-time winner of the Harper Lee Prize for Legal Fiction and was honored with the Library of Congress Creative Achievement Award for Fiction.

When he's not writing, Grisham serves on the board of directors of the Innocence Project and of Centurion Ministries, two national organizations dedicated to exonerating those who have been wrongfully convicted. Much of his fiction explores deep-seated problems in our criminal justice system.

John lives on a farm in central Virginia.