The Flame: Poems Notebooks Lyrics Drawings
Spiral-Bound | October 2, 2018
Leonard Cohen
Rebinding by Spiralverse™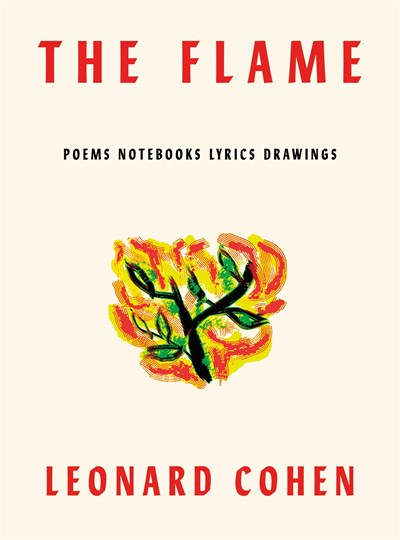 The final collection of the seminal musician and poet, which he was determined to complete before his death
Just weeks before his death in late 2016, Leonard Cohen told The New Yorker that he was ready for the end to come. He just wanted enough time to put his last book in order. Fortunately, that time was granted. The Flame is Cohen's eloquent farewell, a valedictory collection of lyrics, poems, notebook sketches, and self-portraits that maps his singular creative journey. As noted in the Rock and Roll Hall of Fame's citation, "For six decades, Leonard Cohen revealed his soul to the world through poetry and song—his deep and timeless humanity touching our very core."

In addition to new poems about war, desire, regrets, lamb chops, and hummingbirds, and lyrics from his last three albums, including the chart-topping "You Want It Darker," The Flame includes carefully selected excerpts from Cohen's voluminous notebooks, which he kept faithfully over the years. Readers will find in these pages the subjects that have always preoccupied Cohen: the dimensions of love, the secret code of existence, and the hope for transcendence in a broken world.

In the words of Cohen's longtime manager and friend, Robert Kory, The Flame "reveals to all the intensity of his inner fire" to the end.