The Eden Prophecy: A Thriller
Spiral-Bound | January 31, 2012
Graham Brown
Rebinding by Spiralverse™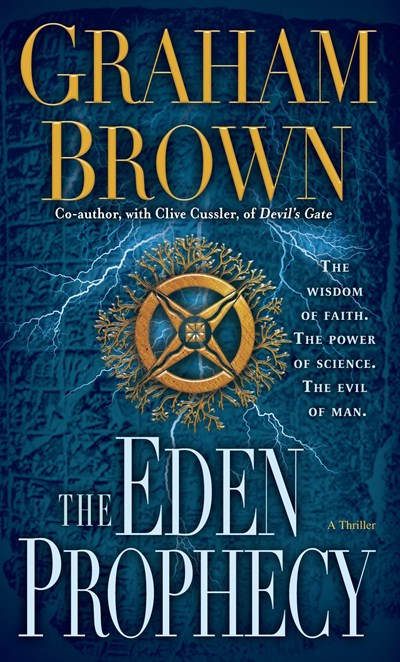 From Graham Brown, co-author of the New York Times bestselling thriller Devil's Gate with Clive Cussler, comes The Eden Prophecy . . .

The wisdom of faith. The power of science. The evil of man.

In the U.N. building in New York City, a U.S. Ambassador contracts an unknown virus after opening a threatening letter. In a slum near Paris, a rogue geneticist is found dead, tortured and defiled. His last message, a desperate plea for help, was sent to an old friend and fellow outcast, the ex-CIA agent and former mercenary named Hawker. His final legacy appears to be the fingerprints he left all over the letter to the Ambassador.

Consumed by thoughts of revenge but fighting to see the truth, Hawker teams up with NRI operative Danielle Laidlaw on a quest to find the killers and track down the secrets his dead friend may have lost or sold.

From the streets of Paris to an underground auction in the catacombs of Beirut to the merciless deserts of Iran, Hawker and Danielle find themselves hunting a murderous cult leader whose scientific arsenal could lead humanity to a new Eden—or unleash hell on the Earth itself.
"Graham Brown is an exciting new talent."—New York Times bestselling author Steve Berry
Graham Brown is the author of Black Rain and Black Sun. A pilot and an attorney, he lives in Phoenix, Arizona.