The Mauritanian (originally published as Guantánamo Diary)  (Media tie-in)
Spiral-Bound | February 16, 2021
Mohamedou Ould Slahi, Larry Siems (Edited by)
Rebinding by Spiralverse™
★★★★☆+ from 1,001 to 10,000 ratings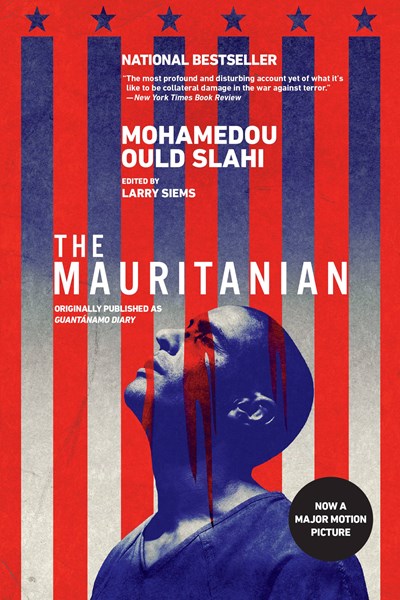 This "profound and disturbing" (New York Times Book Review) bestseller written by a Guantánamo prisoner is now a major feature film starring Tahar Rahim and Jodie Foster.

When The Mauritanian was first published as Guantánamo Diary in 2015—heavily redacted by the U.S. government—Mohamedou Ould Slahi was still imprisoned at the detainee camp in Guantánamo Bay, Cuba, despite a federal court ruling ordering his release, and it was unclear when or if he would ever see freedom. In October 2016 he was finally released and reunited with his family. During his fourteen-year imprisonment the United States never charged him with a crime.

Now he is able to tell his story in full, with previously censored material restored. This searing diary is not merely a vivid record of a miscarriage of justice, but a deeply personal memoir—terrifying, darkly humorous, and surprisingly gracious. The Mauritanian is a document of immense emotional power and historical importance.
"A longtime captive has written the most profound and disturbing account yet of what it's like to be collateral damage in the war against terror."—Mark Danner, New York Times Book Review, Editors' Choice
Mohamedou Slahi was born in a small town in Mauritania in 1970. He won a scholarship to attend college in Germany and worked there for several years as an engineer. He returned to Mauritania in 2000. The following year, at the behest of the United States, he was detained by Mauritanian authorities and rendered to a prison in Jordan.

Later he was rendered again, first to Bagram Air Force Base in Afghanistan, and finally, on August 5, 2002, to the U.S. prison at Guantánamo Bay, Cuba, where he was subjected to severe torture. He was cleared and released on October 16th of 2016 and repatriated to his native country of Mauritania. No charges were filed against him during or after this ordeal.

Larry Siems is a writer and human rights activist and for many years directed the Freedom to Write program at PEN American Center. He is the author, most recently, of The Torture Report: What the Documents Say About America's Post-9/11 Torture Program. He lives in New York.