The Marshmallow Test: Why Self-Control Is the Engine of Success
Spiral-Bound | September 22, 2015
Walter Mischel
Rebinding by Spiralverse™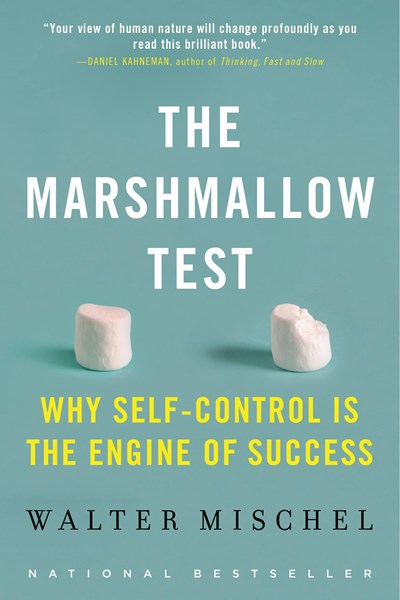 Renowned psychologist Walter Mischel, designer of the famous Marshmallow Test, explains what self-control is and how to master it.

A child is presented with a marshmallow and given a choice: Eat this one now, or wait and enjoy two later. What will she do? And what are the implications for her behavior later in life?

The world's leading expert on self-control, Walter Mischel has proven that the ability to delay gratification is critical for a successful life, predicting higher SAT scores, better social and cognitive functioning, a healthier lifestyle and a greater sense of self-worth. But is willpower prewired, or can it be taught?

In The Marshmallow Test, Mischel explains how self-control can be mastered and applied to challenges in everyday life -- from weight control to quitting smoking, overcoming heartbreak, making major decisions, and planning for retirement. With profound implications for the choices we make in parenting, education, public policy and self-care, The Marshmallow Test will change the way you think about who we are and what we can be.
"The discoveries that grew out of the marshmallow studies add up to one of the most insightful research stories in the history of psychology. Whatever it is now, your view of human nature will change profoundly as you read this brilliant book."—Daniel Kahneman, author of Thinking Fast and Slow
Walter Mischel holds the Robert Johnston Niven chair as professor of humane letters in psychology at Columbia University. He is the author of more than two hundred scientific papers as well as the coauthor of Introduction to Personality, now in its eighth edition. He has been elected to the National Academy of Sciences and the American Academy of Arts and Sciences, and has won the Distinguished Scientific Contribution Award of APA and the Grawemeyer Award for Psychology. He lives in New York.