Children of God Storybook Bible
Spiral-Bound |
Archbishop Desmond Tutu
Rebinding by Spiralverse™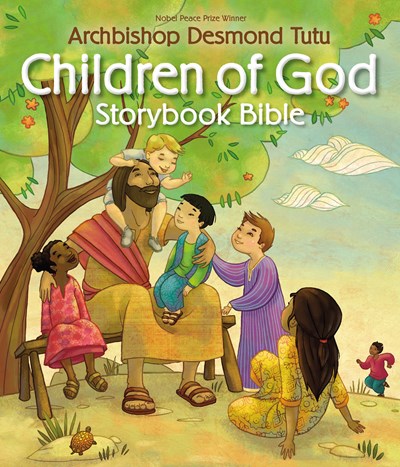 The Children of God Storybook Bible is a collection of beloved Bible stories written by Archbishop Desmond Tutu and presents the idea of God's forgiveness and reconciliation to children. Each of the stories emphasizes God's desire for all people to live in community.
Creating the first truly global Bible for children of all nationalities, Desmond Tutu retells more than fifty of his most beloved Bible stories in Children of God Storybook Bible. Many of the finest artists from around the world—such as Jago, E.B. Lewis, Javaka Steptoe, and Xiao Xin—have illustrated these favorite Bible stories from Desmond Tutu, connecting Scripture with the multitude of ethnicities across the globe.
The Children of God Storybook Bible:
Is perfect for readers ages 4 to 8 with a large format hardcover
Shows how God works through history, ending each biblical story with a short prayer, personalizing the message for each reader's own life
Features Archbishop Desmond Tutu retelling 50 of his most beloved Bible stories
Includes a presentation page for thoughtful gifting at birthdays, Christmas, baptisms, or anytime.
Through the stunning illustrations and Tutu's delightful words, readers will experience the Bible stories as if they were there, with Adam and Eve in the garden, with Noah on the ark, with Abraham in the desert, and with Jesus on the mountaintop.
Archbishop Desmond Tutu was awarded the Nobel Peace Prize in 1984 for his lifelong struggle to bring equality, justice, and peace to his native country of South Africa. He is the author of numerous books including the Children of God Storybook Bible, God's Dream, and Desmond and the Very Mean Word. From 2007 to 2013, Tutu was the founding Chair of theElders, a group of global leaders who are working topromote the shared interests of humanity. In 2013he received the Templeton Prize for advancing spiritualprogress in the world. He lives in South Africa withhis wife, Leah. They have four children and sevengrandchildren.