The Jesus I Never Knew Study Guide
Spiral-Bound | June 3, 1997
Philip Yancey, Brenda Quinn (With)
Rebinding by Spiralverse™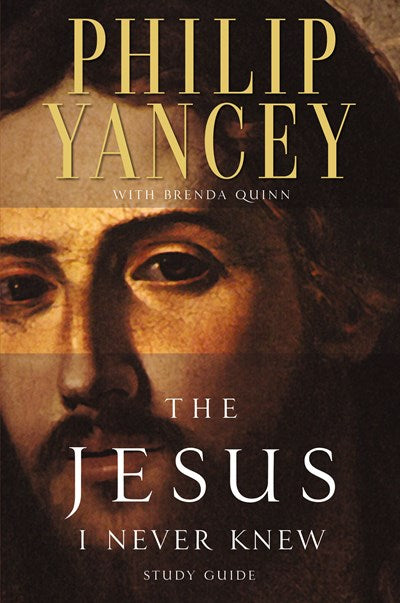 A complete study guide and workbook for 'The Jesus I Never Knew,' this recipient of the 1996 Gold Medallion Christian Book of the Year and ongoing best-seller for Zondervan will help the reader in his or her process of rediscovering Jesus.
In this Bible study guide—companion to the bestselling book The Jesus I Never Knew—Philip Yancey cuts through existing views and preconceptions of who Jesus is and returns us to the Jesus of the Gospels.
How does the Jesus of the New Testament compare to the Jesus we think we know so well? From the manger in Bethlehem to the cross in Jerusalem, Philip Yancey presents a complex character who generates questions as well as answers—a disturbing and exhilarating Jesus who wants to radically transform your life and stretch your faith.
This 14-week study guide will help you and your group press beyond the traditional picture to uncover a Jesus who is brilliant, creative, challenging, fearless, compassionate, unpredictable, and ultimately satisfying. Each chapter:
Begins with Yancey's reflections on rediscovering Jesus.
Discusses how different people and cultures view Jesus.
Points us back to the Bible with Scripture readings.
Asks discussion questions and includes note-writing sections and prompts.
Included are Yancey's suggestions for viewing Hollywood films on Jesus, with optional directions about film usage in studying The Jesus I Never Knew.
Philip Yancey previously served as editor-at-large for Christianity Today magazine. He has written thirteen Gold Medallion Award-winning books and won two ECPA Book of the Year awards, for What's So Amazing About Grace? and The Jesus I Never Knew. Four of his books have sold over one million copies. He lives with his wife in Colorado. Learn more at philipyancey.com.