Friendship According to Humphrey
Spiral-Bound | July 20, 2006
Betty G. Birney
Rebinding by Spiralverse™
★★★★☆+ from 1,001 to 10,000 ratings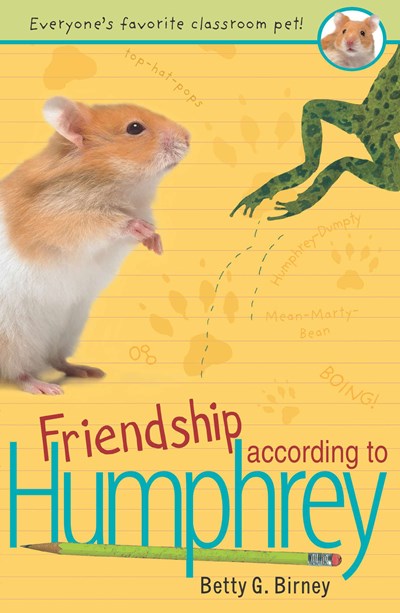 The second book in the beloved and award-winning school hamster series!

After the holidays, Humphrey is shocked by a big surprise in Room 26-a new class pet! Humphrey tries to be welcoming, but Og the frog doesn't respond to any of his friendly squeaks or visits (remember, he has a lock-that-doesn't-lock). Plus, the students are so interested in Og, they almost stop paying attention to Humphrey altogether. Humphrey doesn't like the mad-bad-sad feelings he's had since Og came, but luckily he still gets to have adventures with different kids on the weekends. Friendship can be tricky, but Humphrey is an intrepid problem-solver. If any hamster can become buddies with a frog, he can.

Look for all twelve of Humphrey's adventures!
Winner of the Christopher Award

"Humphrey is adorbs." —The Wall Street Journal

"Seeing the world from Humphrey's standpoint is mighty satisfying." —Kirkus Reviews

"The theme of friendship is as pervasive as the title implies, making this chapter book a charming read-aloud." —School Library Journal
Betty G. Birney lives in Los Angeles, California.Her web site is full of funHumphrey activities and information.