The Death of Ivan Ilyich and Other Stories
Spiral-Bound | May 27, 2008
Leo Tolstoy, Antony Briggs (Introduction by), Antony Briggs (Translated by), David McDuff (Translated by), Ronald Wilks (Translated by)
Rebinding by Spiralverse™
★★★★☆+ from 10,001 to 50,000 ratings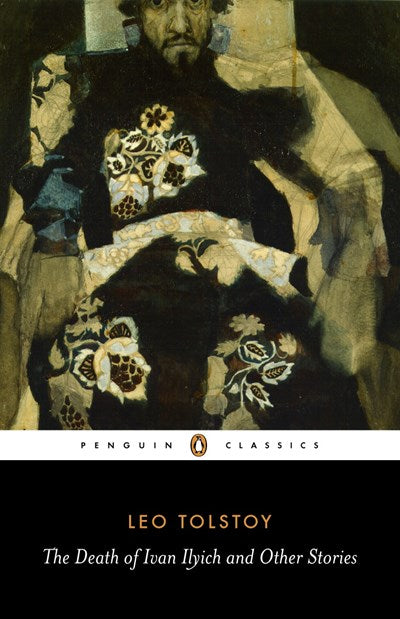 Here are some of Tolstoy's extraordinary short stories, from "The Death of Ivan Ilyich." in a masterly new translation, to "The Raid," "The Wood-felling," "Three Deaths," "Polikushka," "After the Ball," and "The Forged Coupon," all gripping and eloquent lessons on two of Tolstoy's most persistent themes: life and death. More experimental than his novels, Tolstoy's stories are essential reading for anyone interested in his development as one of the major writers and thinkers of his time.

For more than seventy years, Penguin has been the leading publisher of classic literature in the English-speaking world. With more than 1,700 titles, Penguin Classics represents a global bookshelf of the best works throughout history and across genres and disciplines. Readers trust the series to provide authoritative texts enhanced by introductions and notes by distinguished scholars and contemporary authors, as well as up-to-date translations by award-winning translators.
Count Leo Tolstoy was born on September 9, 1828, in Yasnaya Polyana, Russia. Orphaned at nine, he was brought up by an elderly aunt and educated by French tutors until he matriculated at Kazan University in 1844. In 1847, he gave up his studies and, after several aimless years, volunteered for military duty in the army, serving as a junior officer in the Crimean War before retiring in 1857. In 1862, Tolstoy married Sophie Behrs, a marriage that was to become, for him, bitterly unhappy. His diary, started in 1847, was used for self-study and self-criticism; it served as the source from which he drew much of the material that appeared not only in his great novels War and Peace (1869) and Anna Karenina (1877), but also in his shorter works. Seeking religious justification for his life, Tolstoy evolved a new Christianity based upon his own interpretation of the Gospels. Yasnaya Polyana became a mecca for his many converts At the age of eighty-two, while away from home, the writer suffered a break down in his health in Astapovo, Riazan, and he died there on November 20, 1910.

Anthony Briggs has written, translated, or edited twenty books in the fields of Russian and English literature.

David McDuff was educated at the University of Edinburgh and has translated a number of works for Penguin Classics, including Dostoyevsky's The Brothers Karamazov.

Ronald Wilks studied Russian language and literature at Trinity College, Cambridge, and later Russian literature at London University, where he received his Ph.D. in 1972. He has also translated 'The Little Demon' by Sologub and, for Penguin Classics, My Childhood, My Apprenticeship and My Universities by Gorky, The Golovlyov Family by Saltykov-Shchedrin and four volumes of stories by Chekhov: The Kiss and Other Stories, The Duel and Other Stories, The Party and Other Stories and The Fiancée and Other Stories.