The Octonauts and The Growing Goldfish
Spiral-Bound | June 5, 2018
Meomi
Rebinding by Spiralverse™
★★★★☆+ from 101 to 500 ratings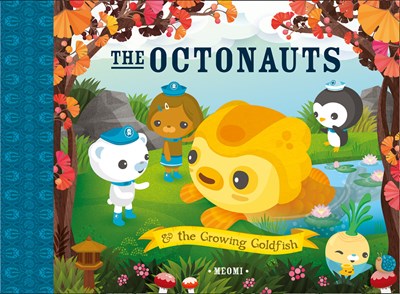 Join global sensations, the Octonauts, in an exciting new title in the classic picture book series that inspired the phenomenally successful animated TV show, broadcast around the world.
The Octonauts are a crew of cute animals who love to explore the big blue ocean. From their underwater base, the Octopod, the eight intrepid friends are always ready for fun and excitement!
It was a sunny day under the South Pacific Ocean when… ALERT! ALERT! ALERT!
The Octonauts meet Dunkie, a goldfish who can't stop growing. Finding an ocean big enough for him seems to be an impossible mission for the intrepid crew… until they discover a prehistoric, deep sea world. Is Dunkie really a goldfish after all?
An action-packed underwater adventure to delight Octonauts fans!
The Ugly Duckling meets Journey to the Centre of the Earth in this hugely exciting nautical adventure!